Make Your Brand Stand Out with Our Custom-Designed Trade Show Booth Rentals in Las Vegas.
For over 20 years, Sensations Exhibits has been one of the leading trade show booth rental companies in Las Vegas, providing a variety of custom-made booths to maximize your impact at any trade show. Our experienced staff will help you create the perfect booth design to capture the attention of your audience. You can be confident that our in-house fabrication and design team will deliver a booth of superior quality. We offer a range of services from design and installation to delivery and storage. Our trade show booths are designed to fit any budget and size requirement. We guarantee satisfaction with every booth we create.
The Las Vegas Convention Center is just a few miles from production unit in Las Vegas. There are a lot of things to consider when setting up a trade show booth display in Las Vegas. These include visitor engagement, tight deadlines, simultaneous shows, and uncertainty with prices. We can help you achieve your trade show booth design goals.
Contact us today if you need custom and modular trade show booth rentals in Las Vegas!
We Guarantee That all Booths are Manufactured by us, not by Third Parties.
Sensations Exhibits is an all-inclusive, globally recognized company specializing in program management and service provision from beginning to end. Our warehouse facility and production unit are located in Las Vegas, which enables us to provide you with a timely delivery of all the trade show booths. We offer a wide range of services from concept design to fabrication and installation. Our commitment to excellence is reflected in our high quality of work and customer satisfaction.
We use the latest technologies and techniques to ensure the best possible results for our clients. We keep up to date with industry changes and strive to remain at the forefront of our field. This way, our clients can trust that they are receiving the highest quality services. Our dedication to the latest technologies and techniques is what sets us apart. As well as offering competitive pricing for trade show booth displays in Las Vegas, we guarantee that you will get the best value for your money when you choose us. Our prices include all costs associated with your trade show booth rental in Las Vegas. We are one of the few trade show booth design companies in Las Vegas that offer fixed and pre-committed prices for our entire range of rental exhibits. We do not charge additional fees post-event or before the event.
Sensations Exhibits: A Leading Provider of Trade Show Booth Builders & Rentals in Las Vegas!
Sensations Exhibits is a trusted name in the trade show industry, specializing in creating stunning exhibit booth rentals in Las Vegas. With a team of highly skilled and experienced booth builders, we offer a comprehensive range of services to help businesses make a lasting impression at trade shows.
Whether you need a custom-built exhibit booth or need to rent one in Las Vegas, we have got you covered. Our team of experts will work closely with you to understand your brand, objectives, and budget. Using the latest design and fabrication technologies, we will create a booth that not only showcases your products or services but also reflects the unique identity of your business.
In addition to custom booth design and construction, we also offer trade show booth rentals in Las Vegas. Our rental options include pre-designed and modular booths that are customizable to suit your specific requirements. Whether you choose to rent one of our existing booths or opt for custom modifications, we ensure that your rental booth reflects your brand and creates a memorable experience for your target audience.
Key Trade Shows to Exhibit in Las Vegas, USA
Four Pillars of Our Trade Show Booth Rental Service in Las Vegas
It is with great pride that Sensations Exhibits has earned the trust of the top global and US brand marketing executives who are looking for booth rental display companies in Las Vegas. Here are some of the reasons why we are considered one of the premier trade show booth design companies in Las Vegas: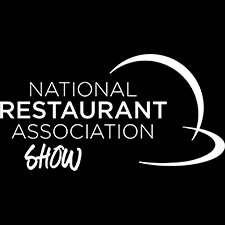 Local Booth Production
Leveraging local booth technology, we can access world-class exhibit rentals to attract visitors and generate leads. This technology allows us to design, build, and deploy booths quickly and cost-effectively. We can also customize the booth to match our brand's aesthetic and create a memorable experience for visitors. The booths can also be used to collect visitor data, providing valuable insights for future marketing campaigns.
On-Site Support
Sensations Exhibits provides full on-site support for installation, site supervision, and dismantling of your trade show booth display in Las Vegas. As part of our booth rental service, we provide on-site installation and booth decoration before the trade show. This includes communicating with the organizers and ordering the utilities needed for the stand.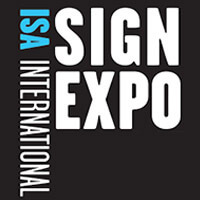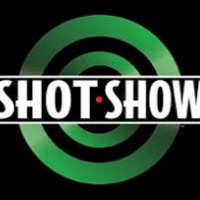 Your brand, Your recommendation
With our graphic production process and large-format printing technology, your brand principles will be reflected fully, making your booth easily recognizable from a distance and making a big impression on visitors.
Timely Delivery
We understand the importance of exhibiting and the timely delivery of your booth plays a vital role. With our well-organized project management process and close proximity to major hotels and the Las Vegas Convention Center, we can deliver our booths on time. Partner with us and be ready for a great show!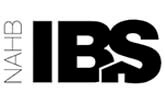 Say Goodbye To Trade Show Stress With Sensations.
Contact us today!
Our Recent Work Has Been Showcased In A Gallery
That Features Our
Exhibit Design
Creations.
Here's Something
SENSATIONAL
Our Clients Say About Us
Being a renowned booth construction company in USA, we have had the pleasure to partner with some of the most esteemed brands all over the USA. We have helped them put together a successful trade show exhibit. You will be in awe while reading these testimonials from our Happy Clients.