Backed by our in-house experienced designers, we offer unlimited choices of island trade show booth design ideas- all custom-made as per your space requirements, brand, industry type and budget. To help you be the most prominent exhibitor, we design custom island exhibits to highlight your brand in vibrant colors. With the latest flooring options, dramatic lighting, and modern furniture, our designers ensure your island trade show exhibits are set up with these essential exhibit essentials. Besides that, we also add elements such as workstations, counters, product displays, kiosks, and flooring to customize your island display.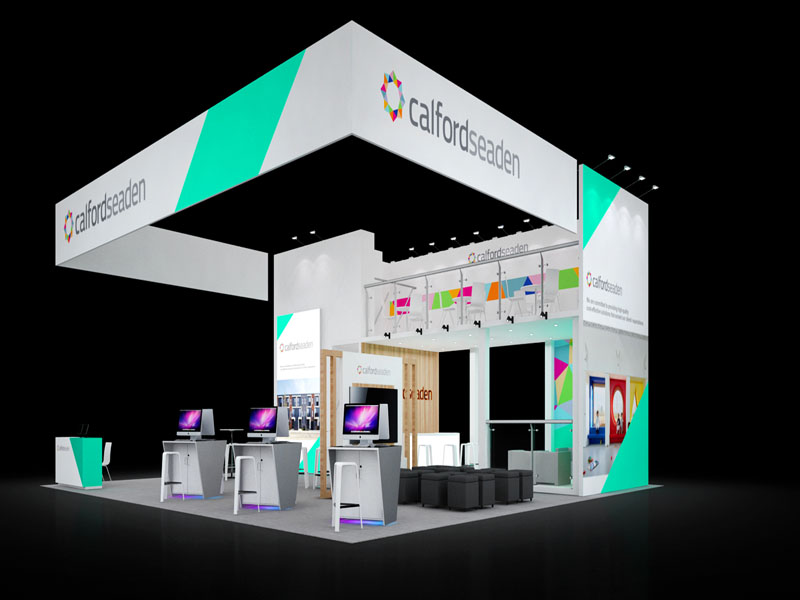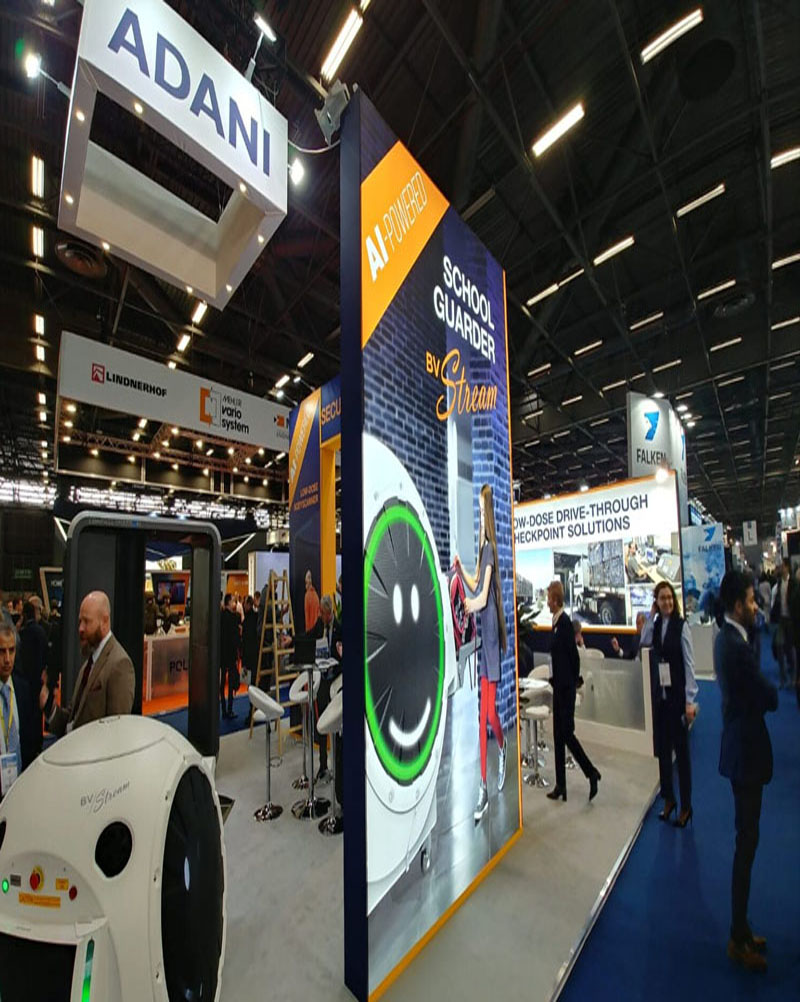 Versatility Of Island Trade Show Custom Booths
If you are looking for flexible options, island exhibits are the perfect option. Island booth designs have recently gained popularity. Its versatility makes it a great choice! For more information, check out this section.
Room for flexibility:
One of the most valuable features about island booths is that you can control traffic flow. The path you create for attendees will act as a barrier to trade show traffic. This helps create a more organized and efficient people flow. It also makes it easier to keep track of attendees so that you can maximize the impact of your custom island booth and ensure that your message is heard.
Creative customizations:
Island displays offer a lot of customization when it comes to booth designs, layouts and graphics. Aside from changing some elements, you can also repurpose and update certain parts of this island exhibit display as trends change.
Ambient lighting:
Ambient lighting can also be used to create a more attractive atmosphere and set the mood for your island display. LED lighting is a popular choice as it is energy-efficient and creates a vibrant atmosphere. You can also use lighting to highlight certain areas or features you want to draw attention to in your custom island exhibit.
Our Recent Work Has Been Showcased In A Gallery
That Features Our
Exhibit Design
Creations.
Say Goodbye To Trade Show Stress With Sensations.
Contact us today!
Here's Something
SENSATIONAL
Our Clients Say About Us
Being a renowned booth construction company in USA, we have had the pleasure to partner with some of the most esteemed brands all over the USA. We have helped them put together a successful trade show exhibit. You will be in awe while reading these testimonials from our Happy Clients.
Our Associations With
Renowned Brands
Across The Globe
Providing Sensational Services Across All Industries.