Portable Booth Displays are the Flawless Choice to get More Brand Visibility!
When it comes to exhibiting at your convenience, portable booth displays are just the right way to add an innovative edge to your brand's value. At Sensations Exhibits, we design portable trade show booths that are ideal for small spaces and are the best choice for all kinds of trade shows. These stands are easy to carry and offer various benefits that exceed expectations! To execute your marketing plans flawlessly on the trade show floor, our portable booth displays can easily become your go-to-choice. Few of the numerous benefits that trade show portable displays offer are their high versatility, creative output and quick graphic installation. This helps the exhibitor gather high footfall throughout the trade show.
Sensations Exhibits is

the Prominent Inventor of Portable Exhibition Stands

Sensations Exhibits is the leading trade show house offering an extensive collection of top-notch portable trade show displays that aid in accomplishing your marketing goals. With innovative designs and high-tech manufacturing, our portable exhibition stands help you represent your brand's value exclusively. These portable booth designs are created by our highly specialized in- house team and assembled impeccably keeping the exhibiting needs in mind. With more than 20 years of industry expertise, we deliver simple, elegant and business-oriented trade show portable displays!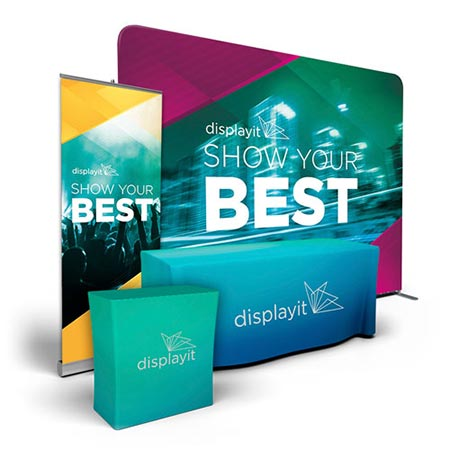 Portable Exhibits: The Most Convenient Choice For Your Next Trade Show
Sensations Exhibits is committed to fabricating portable trade show displays that deliver tremendous results for your brand along with the use of optimum quality materials. Elite, trending and business-oriented portable booths in our inventory can simplify the overall exhibiting process while offering high ROI. Furthermore, a team of highly specialised designers and craftsmen always strive hard to select the finest material to design lightweight yet sturdy sets of portable displays. On top of that, we have a full-time, in-house production & project management team which assembles portable exhibits as per the latest technology. Durable quality, the latest technology and a seamless finish all come along with our wide range of portable trade show displays. Built with top-notch visual aid and fine textures, the portable booth displays at Sensations Exhibits synchronize well with your business requirements and bestow you with numerous benefits including:
Time management
A hassle-free execution
Lightweight
Extremely easy to assemble
Can be affixed in small spaces
Types Of Portable Trade Show Booths We Offer
Our Portable Displays are categorized into three varieties that ease your exhibiting process. All of these portable exhibits have their own advantages. Choosing the ideal one as per your objectives and business type is the key to getting cost-effective solutions with enhanced ROI.

POP UP DISPLAY
Pop up displays are the accurate and compact solution to make your brand stand out on the show floor. Banner pop up displays are generally the pull-up banners that will ease out the whole exhibiting process on the show floor. By minimizing the time of assembling, the whole concept of pop up displays provides you with ample time to emphasis on the marketing strategies.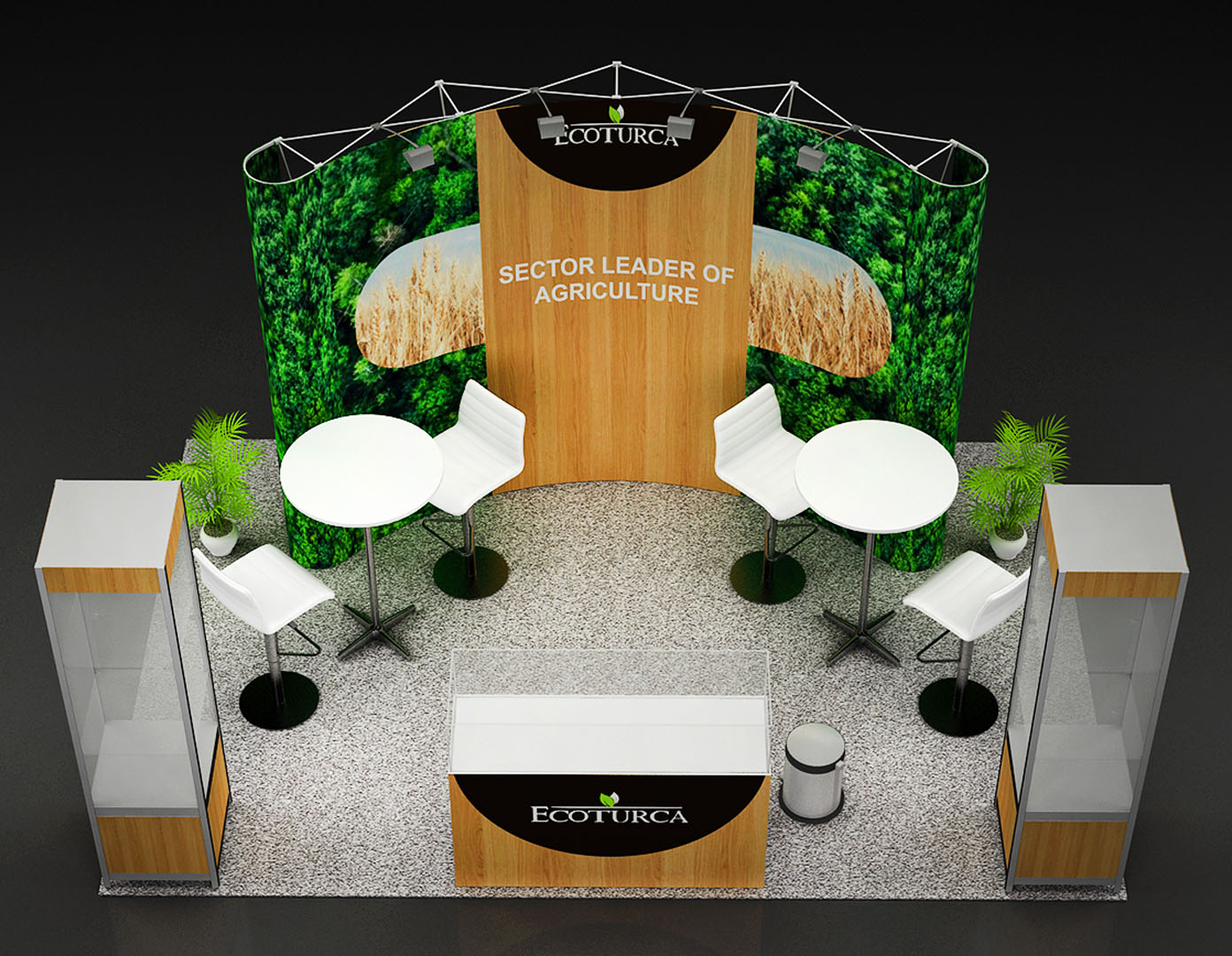 LIGHTBOX DISPLAYS
Lightbox displays or backlighting is the perfect way to enlighten your brand's key message on the tradeshow floor. Custom Trade Show Lightboxes are formulated with the apt technology that is well-known to set up the mood of the audience while captivating their attention. Because of the perfect amalgamation of high durability and built-in LED lighting, Portable lightboxes for trade shows can seamlessly affix a unique element to your graphics.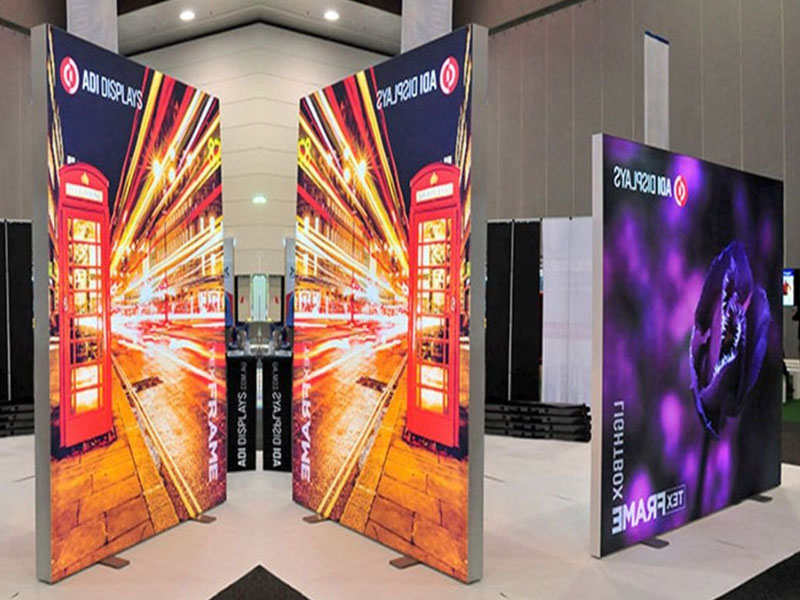 KIOSK DISPLAYS
Portable Kiosks can easily grab the attention of the audience on the show floor because of their high-tech displays and bright graphics. Tradeshow display kiosks are prominent to provide a flexible digital presence and aid in brand activation and promotions. With its attributes like faster processes, transactions and increased safety, trade show kiosks displays will flawlessly mark your presence on the tradeshow floor.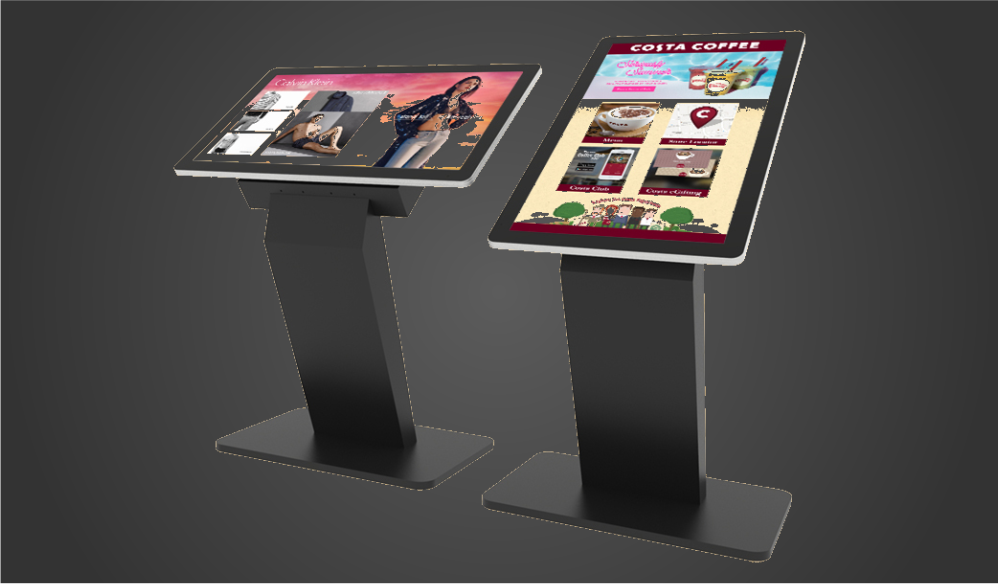 Are You Looking For Additional Services Too?
Once on-site, our team of supervisors and managers help you fix portable displays on the trade show floor keeping your objectives in mind. Moreover, the highly-skilled project managers working at Sensations Exhibits provide you with post-exhibit services too (if required) to simplify your exhibit wrap-up hassle-free. We offer a comprehensive solution to all your exhibit needs, from creative portable trade show displays to the latest advanced features. To add incredible value to your exhibit, our team fabricates portable booth designs that fit small spaces. Whether you are looking to enhance your market value or launch an innovative product or service, you can convey your brand's key message with our ideal range of portable booth displays. In addition to that, the deep brainstorming, excellent finishing and utilisation of optimum hues we offer in our portable displays can help you stand out from the crowd!