Exhibit With The Leading Trade Show Booth Rental Displays Company In Houston
Rent Exclusive Trade Show Booth Displays In Houston
Since our inception, we are providing incredible trade show solutions to our valuable clients. We aim to fulfill the objectives of our clients by deeply contemplating their trade show requirements and then strive hard to formulate a creative trade show booth that aids in empowering their respective brands along with prospects. We have the caliber to deliver outstanding services that can take your brand image to the next level and that's what makes us the finest trade show booth company in Houston. The combination of our exclusive services and unique trade show booths is the key factor of our prominence and marks us as an elite trade show booth rental company in Houston.
We at Sensation Exhibits are enthralling the trade show market for 20 years that assist us in cognizing the latest market trends. Our proficiency and profound expertise aid in delivering the supreme quality trade show booths that attract the largest audience on the show floor. Our well-qualified and skilled team members work hard to accomplish the objectives of the client by walking equivalent to their brief. What else makes us an exclusive trade show booth designer in Houston? Well, it is the talent of our proficient team that has the capability to design, build and deliver incredible trade show booth displays.
We Acquire The Proficient Team To Build Trade Show Booth & Exhibit In Houston
We always remain in touch with the latest exhibiting trends and techniques and evolve our tradeshow booth display designs as per the apt technology and trade show parameters which aid us in meeting your given exhibiting objectives. Our team always stays committed to the client's requirements to ensure success in an ever-evolving tradeshow environment. Right from planning to executing- our team simplifies each and every step of the exhibiting process so that your trade show booth can look appealing on the show floor. We are the leading trade show booth rental company in Houston that takes care of your specific needs and objectives. Also, we take a grip on all the details along the way to ensure full assistance to you.
Sensations Exhibits hold the label of an exclusive trade show exhibits builder in Houston and that is why we bestow supreme quality trade show booth displays to you. We provide you with essential services like booth construction, theme conceptualization, on-site supervision, dismantling, shipping, and storage facility on demand to assist you in meeting your exhibit aims. Our services are highly flexible and our in-house team carries the much-needed enthuse, zeal, and utmost dedication that provide you with the business-driven booth. Most importantly, we never fail in meeting the timelines and always endow a smile on our client's face by seamlessly executing the project and this is the reason behind our recognition as the leading trade show booth company in Houston.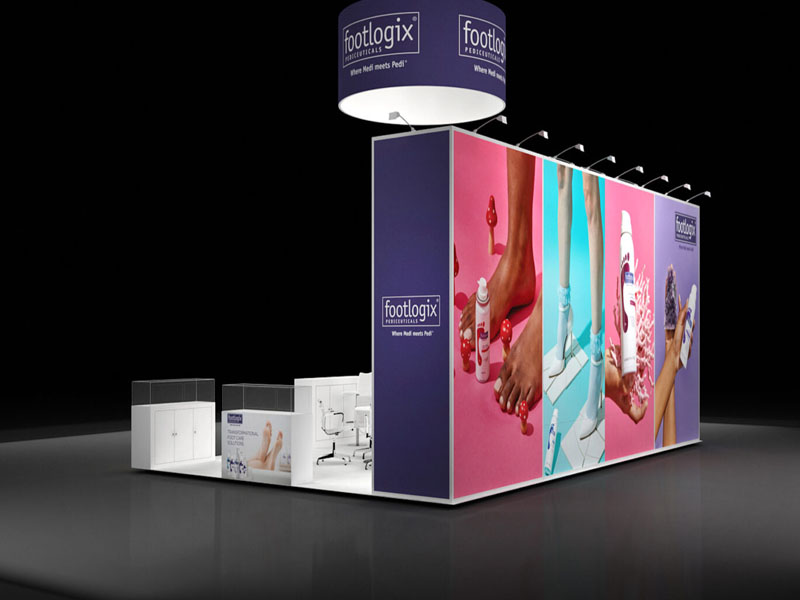 Why Choose Sensations As Your Exhibits Rental Displays Partner in Houston?
Our work as per your objectives and create, design, and modify the trade show booth designs that complement well with your brand.
We contemplate your objectives and fabricate the trade show booth display before the final exhibit day so that every action can be taken flawlessly without any complexities.
Our in-house team of creative graphic and 3D designers and skill full craftsmen ease out the whole process on the show floor by providing you with the essential fixtures and services.
Say Goodbye To Trade Show Stress With Sensations.
Contact us today!
That Features Our
Exhibit Design

Creations.
Key Trade Shows to Exhibit in HOUSTON
Here's Something
SENSATIONAL

Our Clients Say About Us
Being a renowned booth construction company in USA, we have had the pleasure to partner with some of the most esteemed brands all over the USA. We have helped them put together a successful trade show exhibit. You will be in awe while reading these testimonials from our Happy Clients.
Our Associations With
Renowned Brands

Across The Globe
Providing Sensational Services Across All Industries.