How We Can Assist You With Our Choicest Pre-Owned Custom Booth Displays?
Sensations Exhibits offer Pre-Owned Custom Booth Displays Rentals that are in excellent condition and can be refurbished as per your trade show requirements. By undergoing a deep quality check process and evaluation, we follow the same process and methodical approach to renovating a Pre-Owned Custom Booth as framing a new booth. Our innovative team at Sensations Exhibits deeply assesses the condition of the used Trade Show Booth before buying. Therefore, we only buy Pre-Owned Trade Show Exhibits Displays that do not have a lot of wear and tear. Furthermore, our highly skilled designers constantly work to give a new dimension to used trade show exhibits. In this way, we ensure a pre-owned trade show booth display that offers a fresh and original appearance. So what are you waiting for? Our pre-owned custom trade show booth displays are worth the investment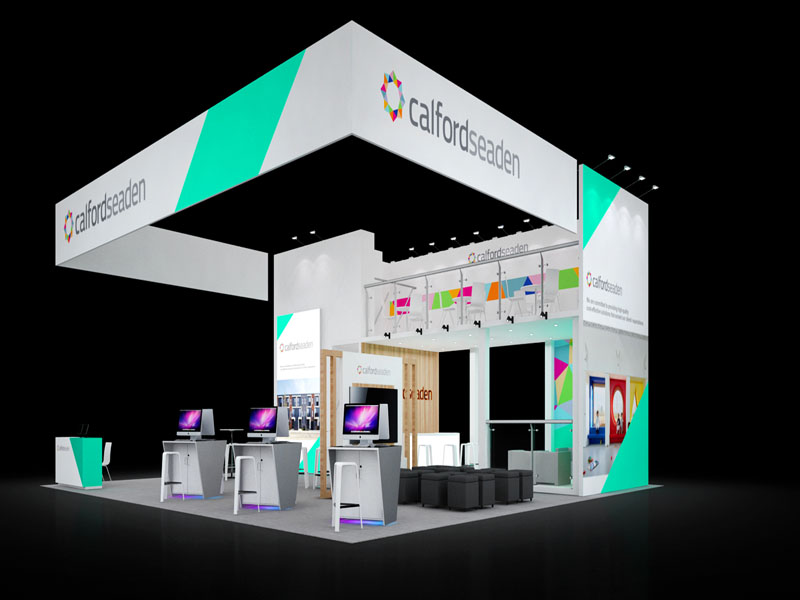 Our Expertise Enabling You To Enjoy Multiple Benefits
With more than two decades of specialization in designing and building an impeccable range of trade show booth rentals, we have the adequate expertise to restructure pre-owned booth displays in an extremely flawless way to support you in achieving your branding goals. With the perfect amalgamation of the latest designing techniques and modern technology, a highly specialized team works behind the curtain to renovate the pre-owned custom exhibits that result in maximum audience engagement for you. After repairing all the damages, a wide range of elegant accessories is added to the pre-owned custom trade show booth design, illuminating your brand name in style. As a leading trade show booth design company, we utilize wide-format graphics capabilities to curate fresh graphics that will precisely deliver your message on the trade show floor.
Here Is How Our Inventory Of Pre-Owned Exhibits Displays Will Assist You In Creating All The Difference:
Offers a high versatility
Customizable
Cost-effective
Higher durability
Portable and sophisticated
Fits well in the given space
Our Recent Work Has Been Showcased In A Gallery
That Features Our
Exhibit Design
Creations.
Say Goodbye To Trade Show Stress With Sensations.
Contact us today!
Here's Something
SENSATIONAL
Our Clients Say About Us
Being a renowned booth construction company in USA, we have had the pleasure to partner with some of the most esteemed brands all over the USA. We have helped them put together a successful trade show exhibit. You will be in awe while reading these testimonials from our Happy Clients.
Our Associations With
Renowned Brands
Across The Globe
Providing Sensational Services Across All Industries.