All Inclusive, Constant Fee Custom Trade Show Booth Dallas
Do you just hate it when trade show rental companies promise one thing and deliver something else? Us too. That's why we founded Sensations, a full-service trade show booth design and construction company. Our mission is to take the headache out of renting trade shows. Our team handles all aspects of booth design, setup, show management, delivery, removal and storage.
Do you want us to build your custom and modular trade show booth in Dallas? Contact us today!
Let's See How It Works.
Choose a trade show booth package
Build a booth for peace of mind
Project management from start to finish
Installation and delivery without sweat
Are you looking for the best trade show booth rental displays in Dallas?
We are Sensations. A full-service company that designs and builds trade show booths. We are one of Dallas's leading trade show companies, offering you a custom-made all-inclusive trade show booth. We are one of Dallas' leading trade show booth companies. With over 30 years experience, we have worked with many top brands and added value to their participation at trade shows.
We have everything you need for a seamless experience at a trade show in Dallas
Fixed Pricing
Our pricing is fixed, so you know exactly what you're paying. We don't charge extra for labor, incidentals, or other costs associated with trade shows in Dallas.
Quality Control
Our manufacturing unit is equipped with the latest machinery and we construct your trade show stand there. We also print the graphics for your booth to ensure that you receive a high-quality booth.
Delivered on Time
We always deliver your booth on time. We will keep you informed continuously about your shipment so you don't need to worry.
customizable Booth Designs
Choose from over 500 customizable trade show booth designs. These designs are created keeping in mind that your booth needs a unique design as each brand is different.
100% pre-built guarantee
In order to eliminate the possibility of future construction of the structure being disrupted, we will set up the trade show booth at our factory before shipping it to you. We guarantee that your trade show booth will be exactly as you imagined it.
complete project management
From the beginning, we assign a dedicated project manager to handle all communication between you and the trade show organizers. We support on-site assembly and disassembly of the booth, and also provide return logistics.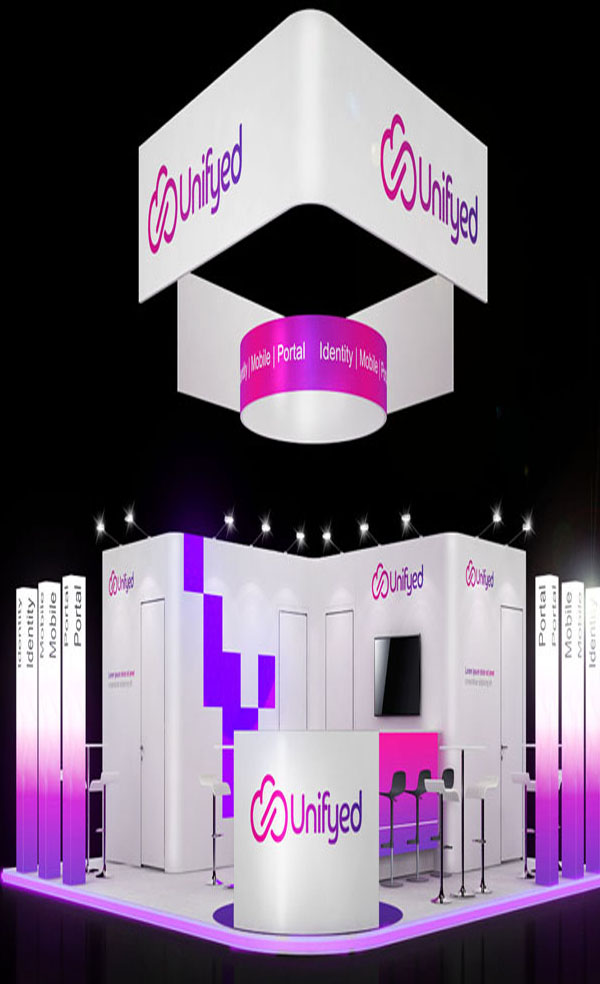 Trade shows in Dallas can be preparing successfully with the help of our advice!
What is the Challenges of Exhibiting the Dallas Trade Show
Dallas is one of the most competitive trade show destinations in the United States, fueled by a premier trade show venue presence, a local economy on a path of continued economic growth, and a thriving trade fair calendar.
The interplay of factors that favor trade show participation attracts marketers from brands in all industries, but each trade show has a very low tolerance for error and the need to build a unique trade show presence. It will also be a very competitive event.
Success at the city's fairs requires innovation in the design of Dallas's fair exhibits and vibrant, seamless color-coding of bespoke fair exhibits.
It also requires organizational knowledge of booth sizes, floor plans, build environments and layouts on the part of the Dallas Rental Booth Builder, as well as an understanding of current booth rental trends and practices.
Get an overview of trade show local businesses profile in Dallas
Through our track record of successful Dallas booth rental collaborations with industry-leading brands, we know and understand the Dallas trade show landscape like no other.
Home to one of the world's largest concentrations of public company headquarters, Dallas is home to nine Fortune 500 companies within the city limits and 22 Fortune 500 companies across industries as diverse as oil, telecommunications and automotive in the DFW metropolitan area. company is based. , aerospace, healthcare, technology, software, retail, food processing and consumer electronics.
Dallas has world-class trade show centers that strengthen the city's position as a venue for major marketing events, conventions and conferences. Major convention centers in Dallas include the Magnolia Hotel Dallas Downtown, Dallas Market Hall, Plano Center, Gaylord Texan Resort and Kay Bailey Hutchison Convention Center.
Resort and Kay Bailey Hutchison Convention Center.
How do exhibitors guide your brand to the big show in Dallas?
Sensations knows your brand identity, so we look forward to meeting your branding needs. With the knowledge and experience of our award-winning design team, we offer over 1,000 Dallas premium booth designs to choose from.
Our experienced display rental designers connect with your marketing team to understand your brand philosophy and positioning. Hear from our marketing team and help visualize the best booth design and theme.
Once you've decided on the design of your booth rental, we welcome your feedback on custom requirements and additional features to further customize it to your brand's value proposition. We build your Dallas booth rental using our proprietary booth building technology, high-quality fabrics and materials, and print large format branded graphics and content.
We also use his two-step demonstration process to run an trade show rental first on our premises and then again at your site. Pre-visualize your trade show at the Dallas Trade Show to check functionality and performance against established quality standards and individual requirements. The Dallas Trade Fair presentation will be delivered on time to avoid last minute hassles and interruptions.
Our support doesn't stop there. We will be by your side throughout the trade show, helping you with any work you may need, such as setting up or dismantling the stand. Our project manager will optimize an action plan so that you can begin filling out the necessary forms to participate in the trade show. We will ensure that you have a smooth event experience.
Let us help you achieve your trade show marketing goals!
At Sensations, our team of world-class consultants will help you translate your trade show attendance goals into what it takes to reach them. We work with you to gain insight into your goals, target return on investment and budget so you can visualize what you need for a great trade show experience.
Say Goodbye To Trade Show Stress With Sensations.
Contact us today!
Our Recent Work Has Been Showcased In A Gallery
That Features Our
Exhibit Design
Creations.
Here's Something
SENSATIONAL
Our Clients Say About Us
Being a renowned booth construction company in USA, we have had the pleasure to partner with some of the most esteemed brands all over the USA. We have helped them put together a successful trade show exhibit. You will be in awe while reading these testimonials from our Happy Clients.
Our Associations With
Renowned Brands
Across The Globe
Providing Sensational Services Across All Industries.