A LEADING TRADE SHOW BOOTH DESIGN COMPANY IN USA
Crafting Unique Rental Exhibit Displays For Your Brand For Over Two Decades!
WHO WE ARE
Sensations Exhibits is one of the most sought-after booth construction companies in USA based in Las Vegas, Nevada delivering the best exhibit rental displays for more than 20 years. Recognized for specialization in designing and fabricating lucrative pre-owned, purchase & rental trade show booths, we work to throw a Super-Hit & Sensational show for you From creative and quirky booth construction, hassle-free shipment, easy installation to dismantling of trade show booth rentals across the US, our expert team is your companion throughout the show. By providing cutting edge services in 360° rental exhibits designing and trade show booth construction, we are one of the fastest growing and trusted trade show booth builder companies in USA. Our client-centric approach, exceptional booth rental displays and innovative conceptualization have made us the top choice for booth construction company. With our global footprint, we have collaborated with multinational brands and provided the most innovative design solutions.
At Sensations Exhibits, you get to explore through our wide range of rental exhibits and choose the best-suited package for your ideal brand image. From Custom booth, Modular booth rental to Portable trade show booth, our highly-talented 3D trade show booth designers promise top-notch booth construction services to our clients. We work to maximize your investment and invite more trade show booth engagent to your rental exhibit displays. 'ALL EYES ON YOU' In today's day and age, our phenomenal work has widespread trade show booth rental services across various locations and is becoming one of the most renowned booth construction companies in USA, Netherlands, Poland, Germany, Dubai, China and Canada with full-fledged production capacity in Las Vegas. Our Sensational team is your companion EVERYWHERE!
OUR BELIEFS
What other way to get hold of more visitor attention in a trade show exhibit than setting up attractive and sturdy booth rental displays? Well, our expert team truly believes that trade shows give you a platform to interact personally with clients and form one-on-one connections that run deeper than business. We don't just create clientele, we build a family! Here at Sensations Exhibits, our first & foremost objective is to understand your booth construction requirements so that we create exhibit rental displays that give you an edge over your competitors and leave a lasting impression on your visitors. We aspire to become a prominent trade show booth builder company in USA that showcases the best rental exhibit displays and boost up your brand's target audience. Our extensive experience in the booth design industry familiarizes us with all the challenges exhibitors face. This keeps us ahead of other booth construction companies in the market. By optimizing this opportunity for our clients, we ensure a smooth and vibrant trade show exhibiting experience.
Vince Bombaridi once said, "Perfection is not attainable, but if we chase perfection, we can catch excellence". And our creative team promises you that!
We take great pride in being known as one of the most astounding booth rental displays companies in USA for throwing spectacular trade shows for our clients. With diligent work and timely deliveries, we have gained the faith of our long-standing clients and multinational brands over the years and become their trustable trade show booth building & design company in the industry.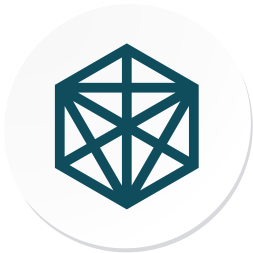 Design Aesthetics
Looking for a group of out of the box thinkers who would go an extra mile to make your trade show booth the most astonishing rental exhibit in USA? Well, you have landed in the right place! Designing is the core of all trade show booth displays, and our passionately driven 3D designers go above & beyond to create an extraordinary booth design for you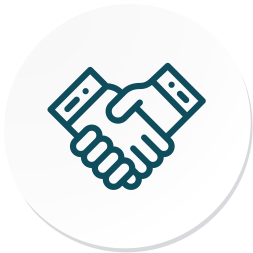 PARTNERSHIP, GROWTH & AFFLIATION
Customer satisfaction is what keeps Team Sensations Exhibits motivated! We work hand in hand with you to help you seize endless trade show opportunities by designing a unique exhibit rental display every time. From creating groundbreaking business strategies to helping you increase brand revenue; we take charge of each and every aspect. As an all-encompassing company, we strive to create dazzling trade show exhibits for you at every stage of the booth building process.
Just relax as our SENSATIONAL designers have got your back!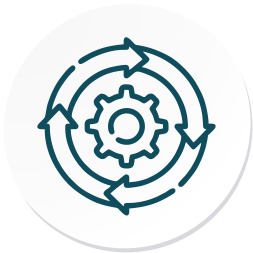 Process Driven
No hassle. No chaos. Only perfection! Our dedicated booth design team works in synchronization while being in continuous touch with you. We align with your goals, focus on understanding your trade show booth expectations, and work for you, with you. All our project management teams are led by an efficient project manager who works to ensure a memorable trade show exhibit for you.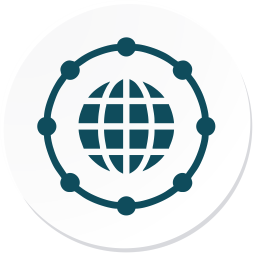 Global Organisation
Sensations Exhibits have been providing comprehensive rental exhibit design solutions, through creative booth building, robust booth construction, easy transit, and end-to-end assistance in installation, and dismantling of trade show booth rentals across the globe. By attaining global recognition, we provide trade show booths and exhibits rentals in the United States, Europe, UAE (Dubai), and Canada as well.